Dentist in Portage, MI
Your dentist partners with you in caring for your oral health. The preventive, restorative and cosmetic services he provides help sustain the look, feel and function of your teeth and gums. In addition, your oral health is an integral part of your systemic health.
So if you desire your most vibrant self, see one of our expert dentists regularly. In practice since 2005, this experienced family and cosmetic dentist enjoys his work and loves seeing his patients smile. Read here about the services ourr dentists and their team offer patients in the Portage, MI area.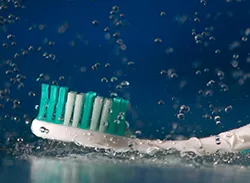 It starts with prevention
As your family dentist, we desire to know you well--what your oral health has been like, what is is now and what you want it to be. At Wester Dental Care, P.C. , preventive care truly supports all aspects of a patient's smile, no matter their age.
So the doctor asks all his patients to visit the office every six months. During this routine appointment, you'll receive a comprehensive oral examination, digital X-rays and a thorough professional cleaning that will leave your smile looking and feeling great. Plus, our dentists take the time to get to know each individual well. This dentist-patient relationship is the heart of exceptional dental care. So expect us tof really be interested in you as a person.
Restoration can happen
When smiles are damaged by gum disease, cavities or accident, we bring the most up to date restorative techniques to the treatment room. Whether you need tooth replacement with crowns and bridgework or with dental implants, or if decayed teeth require root canal therapy or tooth-colored fillings, rest assured your family dentist will bring your teeth and gums back to the healthiest possible condition.
Additionally, Wester Dental Care, P.C. offers premier technology--digital imaging, computer-aided design of crowns and other prosthetics, intraoral cameras and more.
How your smile looks is important
These days, personal appearance plays a big role in self-image and professional and social success. Your dentist in Portage knows that and keeps abreast of the best aesthetic dental services available today. Providing every thing from inlays and onlays (partial dental crowns), to Invisalign clear braces for adult orthodontic treatment, to porcelain veneers and professional teeth whitening, you actually can have the smile of your dreams. A smile makeover at Wester Dental Care, P.C. builds on your healthy teeth and gums, making them a great confidence-builder.
Your dentist is there for you
If you have a throbbing toothache, knock out a tooth or lose a crown, you can contact the office team for immediate advice and a same-day appointment if needed. We know that your pressing health concern needs prompt and compassionate care, and our team strives to provide it.
Optimal patient care and comfort
That's your dentist's mission statement at Wester Dental Care, P.C . Please call the office today for your routine check-up and cleaning: (269) 327-1119.