All our professionals at Wester Dental Care, P.C. maintain the highest levels of accreditation and pursue ongoing education to stay abreast of the latest trends in dentistry.

Dr. Keith Wester
Dentist in Portage, MI
Wester Dental Care, P.C.
Dr. Keith Wester began this dental practice in 1989 after completing his studies at Indiana University and then attending University of Michigan for dental school. Dr. Wester is an exceptionally caring and talented cosmetic dentist. Known for listening to his patients' concerns and taking the time to explain their treatment options to them, Dr. Wester believes in educating his patients about their options. As a cosmetic dentist, he is dedicated to helping them achieve the smile of their dreams with effective options like standard diameter implants (SDI's) and mini diameter implants (MDI's), porcelain veneers, teeth whitening, porcelain crowns and more. He provides the utmost care for his patients and his skills are impeccable.
He is the father of 3 children, one son and two daughters. Nick, his wife and son reside in Denver, Colorado. Paige and her husband recently made Newcastle, England their home. His youngest daughter, Leigh Anna also resides in Denver, Colorado.
A Portage native, Dr. Wester has been involved with various organizations and clubs in the Kalamazoo area for over 30 years. Over the past few decades he has given his time and energy in a 300-mile bike riding event for Make-A-Wish Foundation. An avid golfer, he enjoys a couple annual golf outings with friends and family. He always makes sure the office is up-to-date with the latest technology and innovations in treatment by taking the staff to seminars to keep our team current.
Dr. Jennifer Sarantos
Dentist in Portage, MI
Wester Dental Care, P.C.
Dr. Jennifer Sarantos has been with our practice since 2005 and has been in the field of dentistry since 2001 as a University of Michigan graduate (undergrad at U of M also in '96). Her goal is to provide comprehensive dental care for all of her patients. She maintains the highest standards while ensuring the patient's physical and emotional comfort. Dr. Sarantos combines her dental expertise with outstanding care. She enjoys treating people of all ages, offering a wide range of treatment options. She restores patients to function using cosmetic techniques with tooth colored composite restorations, esthetic porcelain crowns, and implant restorations. Dr. Sarantos has a warm personal touch and takes the time to get to know her patients.

She and her husband, Curtis, both hail from Portage and currently reside here, living right next door to Jennifer's mother. Their 3 boys, Jonah, Sam, and Joshua, are close in age to each other and can be a little bit of a handful but provide great stories to share with patients. Now that the boys are getting older, she is excited to start traveling more as a family. Jennifer is an avid fan of U of M football, the music of Prince, and spending time with her family. She and her assistant, Janet, are often found swapping recipes and discussing all types of food. She enjoys reading for her monthly book club and is a volunteer in the Junior League of Kalamazoo. She grew up with three younger brothers who are now starting families of their own and have moved back to Michigan, much to Jennifer's delight! GO BLUE!
---
Our courteous and attentive staff strive to make your visit as comfortable as possible.


Katie Welniak – Office Manager
Katie is our computer savvy Office Manager. Her responsibilities include accounting and keeping the office up to date. While in the office, Katie can answer all of your financial questions, and help you come up with a plan to get the smile of your dreams. If you have dental insurance benefits, she will help you maximize your plan. She has been with the practice since 2019 and is always there to help with any insurance or financial questions you may have.
Katie is the wife of Brad and proud mom to their daughter, Eleena. Katie spends her free time enjoying her family, exercising, reading and being involved in her church.
---
Laura Warren – Hygiene Coordinator
Laura welcomes our patients with a warm smile at the front desk. She started with our office in 2001 and is responsible for scheduling as well as answering questions concerning your dental care. Her main goal is to create a comfortable, welcoming and informed visit. Her cheery disposition and caring attitude are a definite plus for our front office area.
Laura's family includes her husband Tim and her two adult daughters, Morgan and Madison and her grandson Liam. When not at work, she enjoys volunteering as a Middle School youth leader and long walks with her German Shepherd, Scout. Her favorite things to do are hiking and reading.
---
Pam Novak – Registered Dental Hygienist
Pam has been with Wester Dental Care since 1997 and a Registered Dental Hygienist since 1995 having graduated from K.V.C.C. She continues to expand her dental knowledge and education by attending numerous courses and seminars throughout the area as well as with online webinars. She is certified and able to administer local anesthesia for our patients comfort. Pam enjoys her work environment and relationships with our patient family.
Pam enjoys life with her husband, Todd, and their 2 young adult children, Tanner and Sophie. She also loves to be outside playing pickle ball or taking walks. She is active in her faith community and also enjoys gardening at her home.
---
Jaime Huneke – Registered Dental Hygienist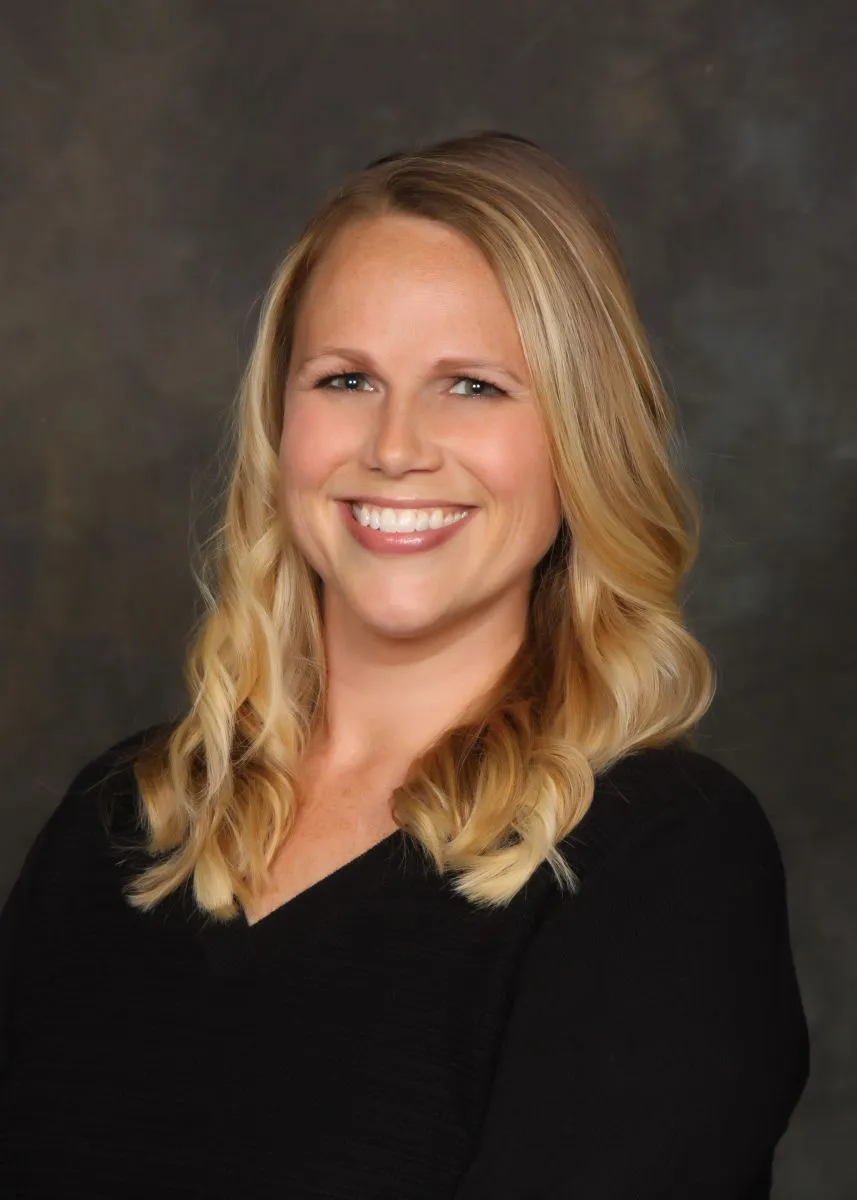 Jaime joined the Wester Dental Care team in 2012. Her fabulous smile and upbeat personality make patients feel comfortable. She attended K.V.C.C. for her dental hygiene degree and keeps up to date with continuing education seminars. Jaime joined our team certified in delivery of local anesthesia and nitrous oxide for our patients comfort.
Jaime and her husband, Jon have one daughter named Lily. Jaime enjoys chasing after Lily as well as playing games and doing art projects with her. She also enjoys reading, gardening and spending time with family, friends and her pets.
---
Jaime Bongard – Registered Dental Hygienist
Jaime is originally from St. Joseph, Michigan and lives in Schoolcraft, Michigan. She joined the Wester Dental team in 2013. She attended Ferris State University for her Dental Hygiene degree and keeps up to date with continuing education seminars. She is a valuable member to our team because of her warm smile and sunny disposition, helping our patients feel at ease and welcome.
Jaime stays busy at home with her husband and son. She enjoys volunteering in her son's school, gardening, teaching Sunday school at church, and spending time with her family and friends.
---
Janet McBarnes – Dental Assistant
Janet has been with Wester Dental Care since 2004 and has been in and out of the dental world for over 20 years. Janet assists both Dr. Wester and Dr. Sarantos and always has a great smile when she greets you! She loves making people smile and helping make their teeth beautiful in any way that she can. Janet has recently completed radiography training as a continuing education opportunity.
She is the mother of 3 daughters and grandmother to 5 lovely grandchildren. She spends much of her free time with them. When she isn't busy with her girls, Janet enjoys spending time with friends, traveling and photography.
---
Jill Simonds – Dental Assistant
Jill has been in and out of the dental field for over 25 years, taking a 5-year hiatus to have kids. She has been with our team since 2003 and primarily assists with Dr. Wester. Jill is our dental implant and Zoom! in-office whitening specialist. She enjoys getting to know patients on a personal level and to see their smiles transformed with cosmetic dentistry.
She has a very busy home life, along with four children and one grandchild. The kids are all young adults, but still keep her busy with sports and activities. Jill always has a smile for you and a funny story to share. She is the baby of 5 siblings and loves to spend time with her extended family.
---