Professional Teeth Whitening in Portage, MI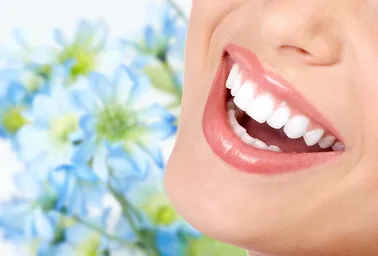 Teeth whitening is an excellent way to turn back time and erase the stains that can dull and discolor teeth. Dentist Dr. Keith Wester & Dr. Jennifer Sarantos offer teeth whitening services at their Portage, MI office. He explains how this simple procedure can improve your smile.
Teeth whitening offers impressive results
Tooth enamel tends to absorb brightly colored foods and drinks. Although brushing is helpful in removing surface stains, it can't get rid of stains that have penetrated your enamel. Tooth whitening agents contain ingredients that safely bleach your enamel, revealing lighter, brighter teeth.
Professional whitening can save you time and money
Visit the tooth care aisle of your local drugstore, and you'll see a variety of teeth whitening products. While these products can lighten your teeth, you many need to use them for weeks and repeat the process in just a few months to maintain your results. Not only is this time-consuming; it's also expensive. When you visit your Columbia dentist for teeth whitening, you'll see results in one hour. In fact, most people experience a three- to eight-shade difference after just one treatment.
Professional teeth whitening is long-lasting
If you take good care of your newly whitened teeth, you can expect them to say bright for several years or more. Avoiding the foods and beverages that stain teeth will help your teeth stay pearly white. Stay away from or limit colas, coffee, tea, wine, cherries, berries and other brightly colored foods and beverages for best results.
Whitening boosts your self-confidence
When your teeth are yellow or dull, you may spend far too much time trying to avoid smiling or opening your mouth around other people. After whitening, you may be amazed at how much more confident you feel. Teeth whitening is a simple way to help you feel good about yourself.
Fluorosis

Certain foods and drinks, such as wine, tea, and coffee

Tobacco use

Medications

Illness

The natural aging process
The Benefits of Professional Teeth Whitening Treatments
Studies have shown that damaged and stained teeth are the feature that most people report feeling the most embarrassed and insecure about. And unfortunately, it can't be chalked up to personal paranoia. People with whiter, stain-free teeth are generally viewed as more confident, self-assured, and competent, which can affect everything from professional opportunities to social interactions and connections.
Are you interested in professional teeth whitening?
Call Wester Dental Care in Portage, MI at (269) 327-1119 to schedule an appointment today!
Related Articles